02/08/2006
Country of Turkey
Middle East » Turkey
Author: Koen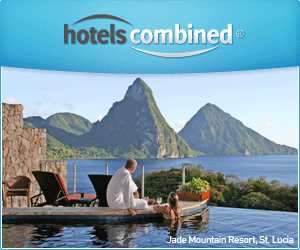 Central Turkey, and especially Cappadocia is one of my favourite spots in Turkey. It is still touristic of course, but at least you avoid the millions of tourist who only come for the beach, Pamukkale and Ephese.


You can find some great value for money accomodation, then again if you really get off the tourist track (like Divrigi) you won't have too much choice in accomodation.
Go to Cappadocia
Article Comments:
03/16/2006
Kai (4)
well I think you've got some of it right... Country of Turkey was predominantly a Christian area until the Muslims took over (in the 1400s?). There are some stunning Christian roots (St. Paul did a lot of preaching, the Virgin Mary was said to have "retired" there, etc.). And you spelled Pamukkale right, but what's left of the Temple of Artemis is in Ephesus. thanks for the comments all.
03/16/2006
Alexandria (4)
they say the 7 churches of revelation are in turkey which is ironic being that it is a muslim country. but yeah, turkey is absolutely fascinating, one of the 7 wonders, the temple of artemis is in Pamukkale (sp?).
03/16/2006
Nick (5)
this is isnt helpful at all, but i know someone who went to country of turkey and he said it was BEAUTIFUL. he said it was his favorite country out of all the countries hes been too (and hes been to a lot)! haha sorry i cant be of help, but i just felt like sharing:) have fun!
03/16/2006
Kai (5)
This summer im trying to travel around the country of Turkey for about a month with some friends. The plan was to land in Istanbul and hop trains east through Ankara to Lake Van, then back west to Cappadoccia and the Aegean/Medeterrainian. If anyone has any tips, suggestions or a real want to accompany us, they would be much welcomed.
03/16/2006
H-bomb (5)
Don't wear anything that shows your legs in the country of turkey if you want to go into a mosque... Don't make the "OK" sigh with your thumb and forefinger... It is the "evil eye" and the equivalent of flicking someone off... Also... the words "Ali Babba" carry great strength. They are insulting and mean "Thief." If someone calls you Ali Babba, run for your life. If you call someone Ali Babba, be ready for some kind of trouble... Try the Turkish tea and turkish coffee... Try the turkish Kebob... Smoke a hookah... And... Turkish men are absolutely gorgeous... Istanbul, actually...western country of turkey in general, is more wealthy, westernized, and friendly towards travellers. In Istanbul you will find many reasonably priced, fun and busy hostels near the Hagia Sophia in downtown. Everything you might want to see is within several square miles, too. For the best food, go one of the smaller gyro stands where they roast the lamb on a big spit and there's one or two guys working there. The bigger resteraunts will rip you off if you're a foreigner. Actually, a lot of street vendors might try to rip you off, especially if you are not in near proximity to lots of other travellers. Don't pay attention to those cute little kids trying to sell you stuff because thay will follow you around for hours. Also... there have been stories told by friends of mine of Turkish women spitting on foreign women who dress in revealing clothes. Its the equivalent, in their culture, of a whore walking into a cathedral and asking the priest if he wants a BJ right in front of the congregation... If you can hop from Kusadasi (sp?) to the Greek Islands, that would be a cool side venture, too. But watch out for the border guys. They won't let you back into the country unless you pay them off with serious cash. Hope all this helps. I loved the country of turkey and Im sure you will too.